So, my long-serving 2009 Macbook Pro finally kicked the bucket, and so I am in need of a new machine on a tight budget. Thankfully I found a unit for sale locally for a few hundred that stacks up as follows:
Intel Core i5-3570 CPU 3.40GHz.
Biostar  H61MGV motherboard
8 GB DDR3 SDRAM (4gb 1600 and 4gb 1333)
Zotac Nvidia GTX 1050 Ti 4GB 2GB
Some random entry-level case
120mm fan that doesn't seem to be plugged in
600w PSU
Windows 7 (that I seem to have broken already)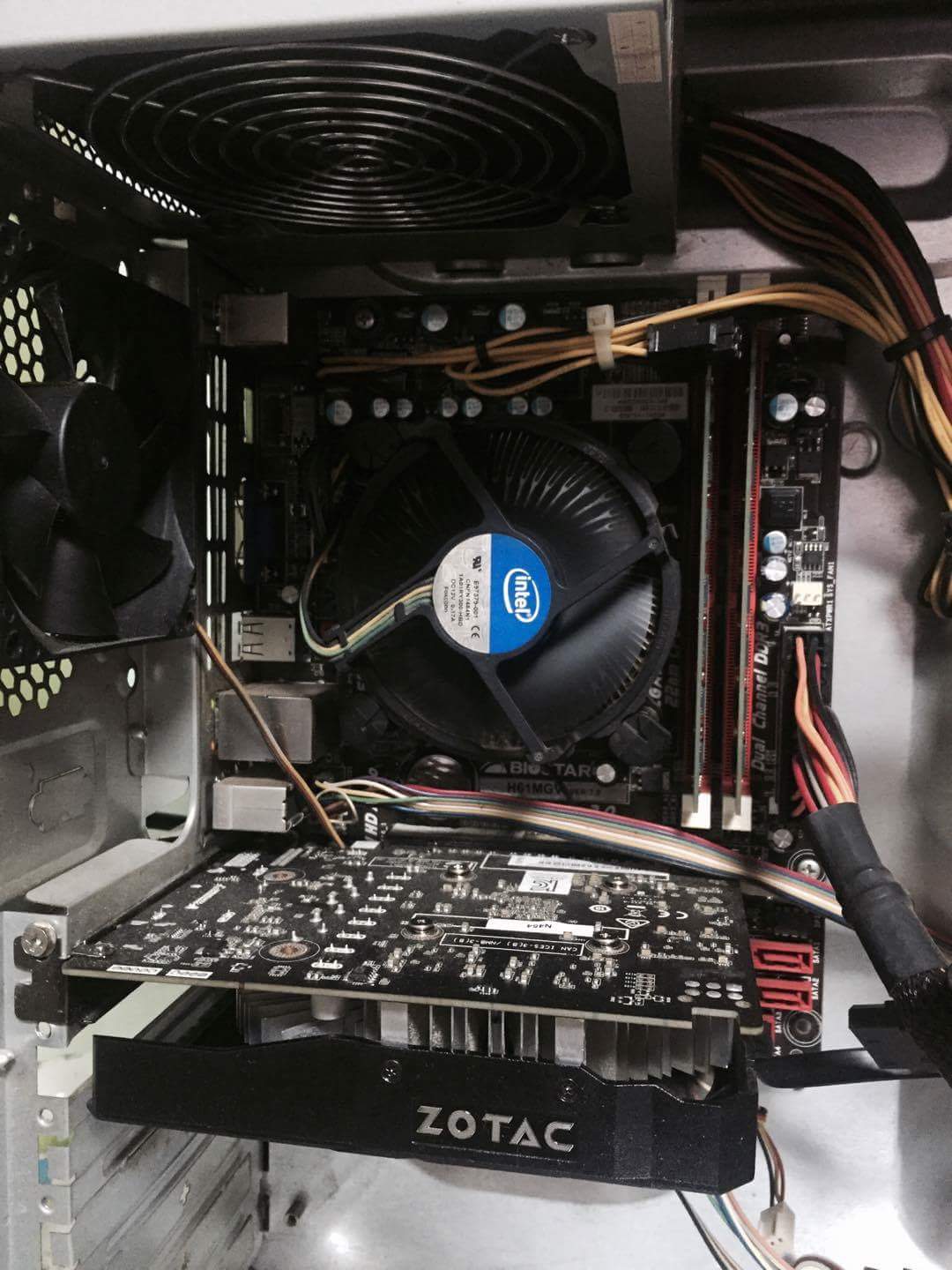 My first task was try to get into the bios setup, which wasn't too hard. I was unable to get the Pause/Break button to work on my wireless keyboard to check the BIOS setup key command, so I used my phone to record a video of the startup, and learned it was either F12 or DEL. The wireless keyboard wasn't sufficient to get to the bios, so I grabbed my spare keyboard I had taken to the office today and managed to get in.
The BIOS version is American Megatrends Inc Aptio UEFI 2.3, released on April 16th 2012. I found on the biostar website that there are a couple of updates for the BIOS available, so I will put those onto a USB tomorrow when I get access to a working laptop and flash the new bios onto the motherboard.
While there aren't any tonymacx86 builds for this particular motherboard, this AMI Aptio bios has been used in other builds, especially with the gigabyte motherboards, so I'm hoping that this will be the same firmware and that I can just copy the the boot flags and what not so that I can set this up correctly without too much difficulty.
Tomorrow's tasks start with updating the firmware, followed by making my bootloader and giving my first attempt at installing Sierra on this machine. I hope that I don't have to go back because I'm not sure that I can actually get an older version of Mac OS, but I do have an old Lion thumb drive here from several years ago, so worst case scenario, I may be able to get it to work, but the chipset might be too new for Lion; I'm not sure. So fingers crossed, and we will see how things go.